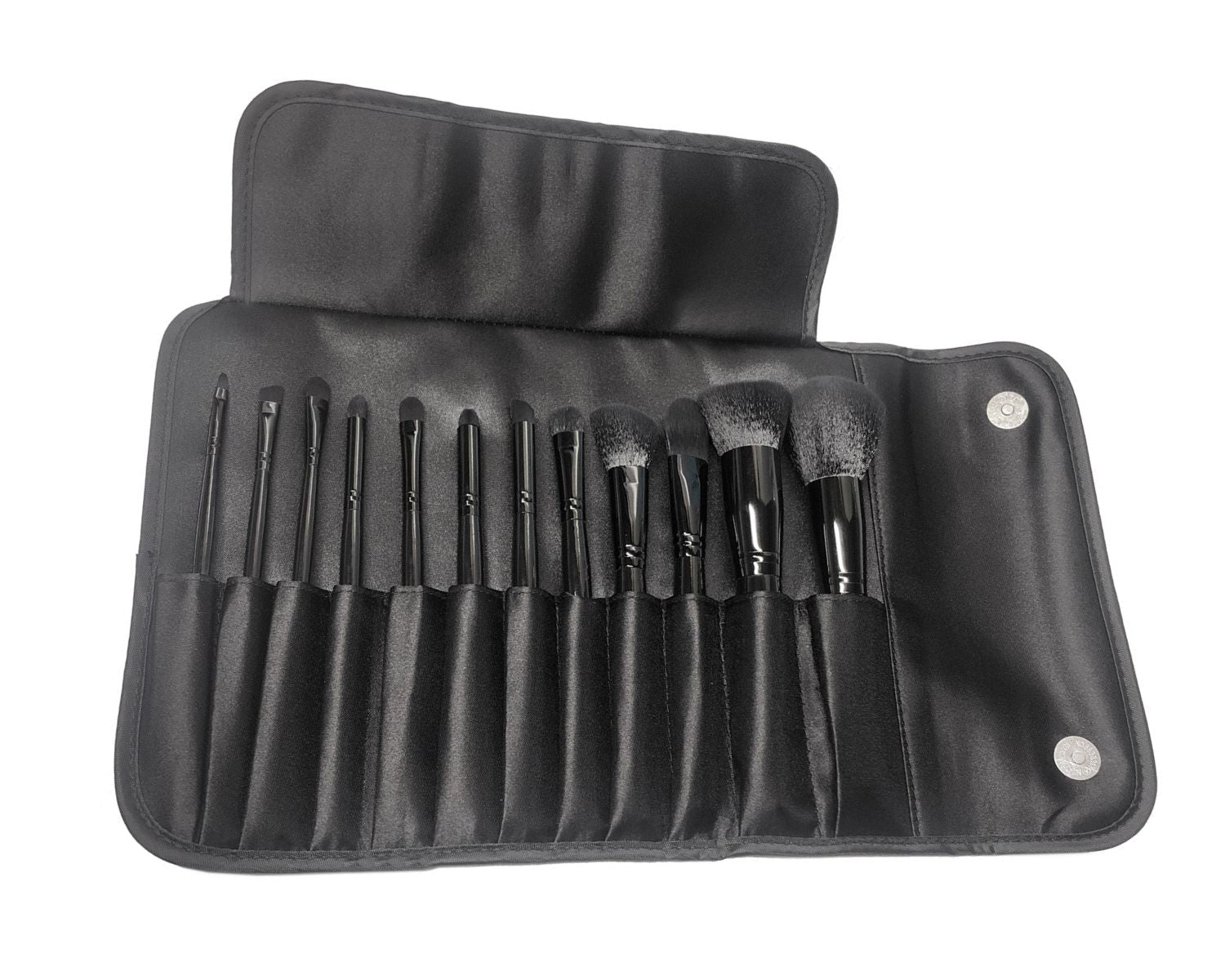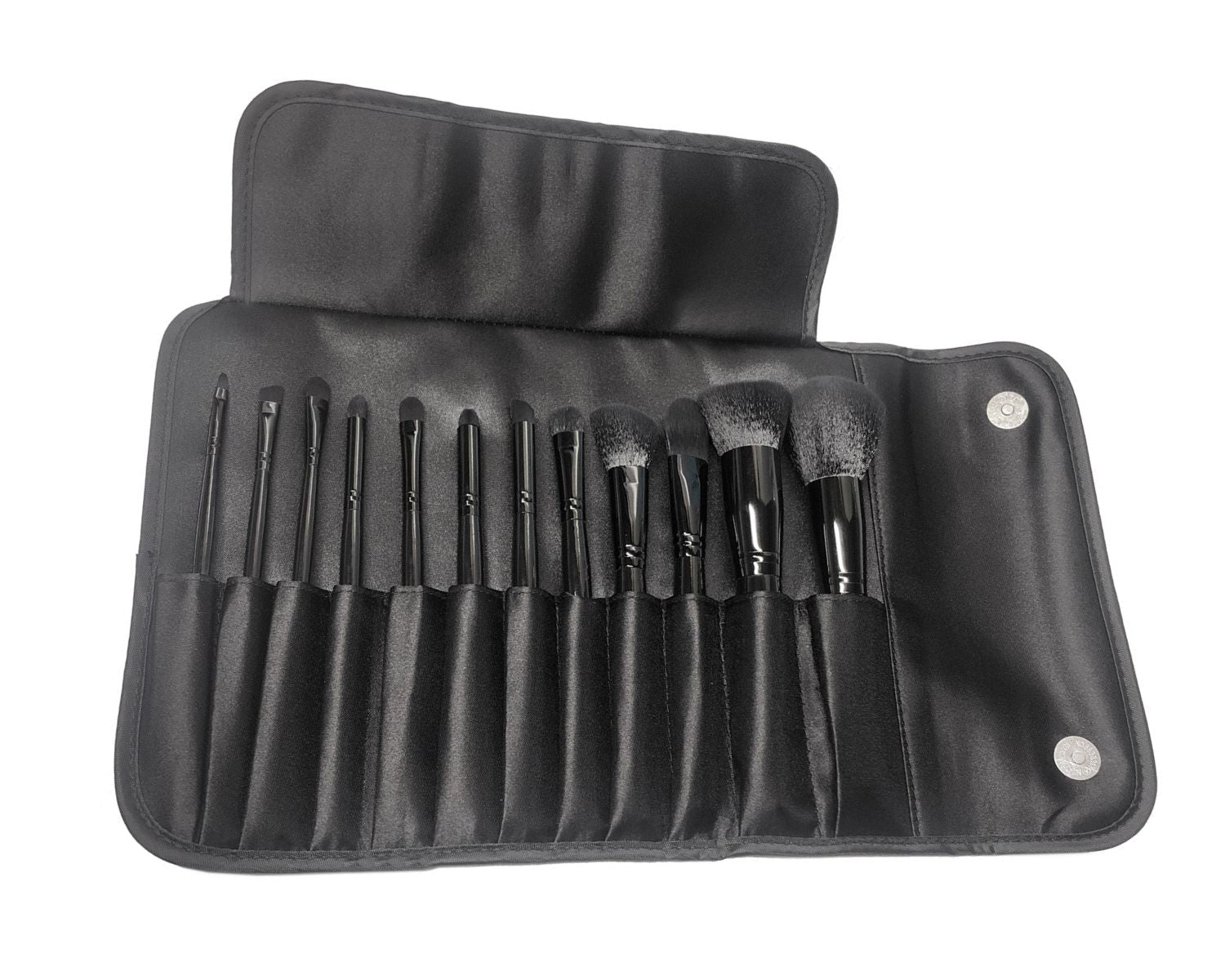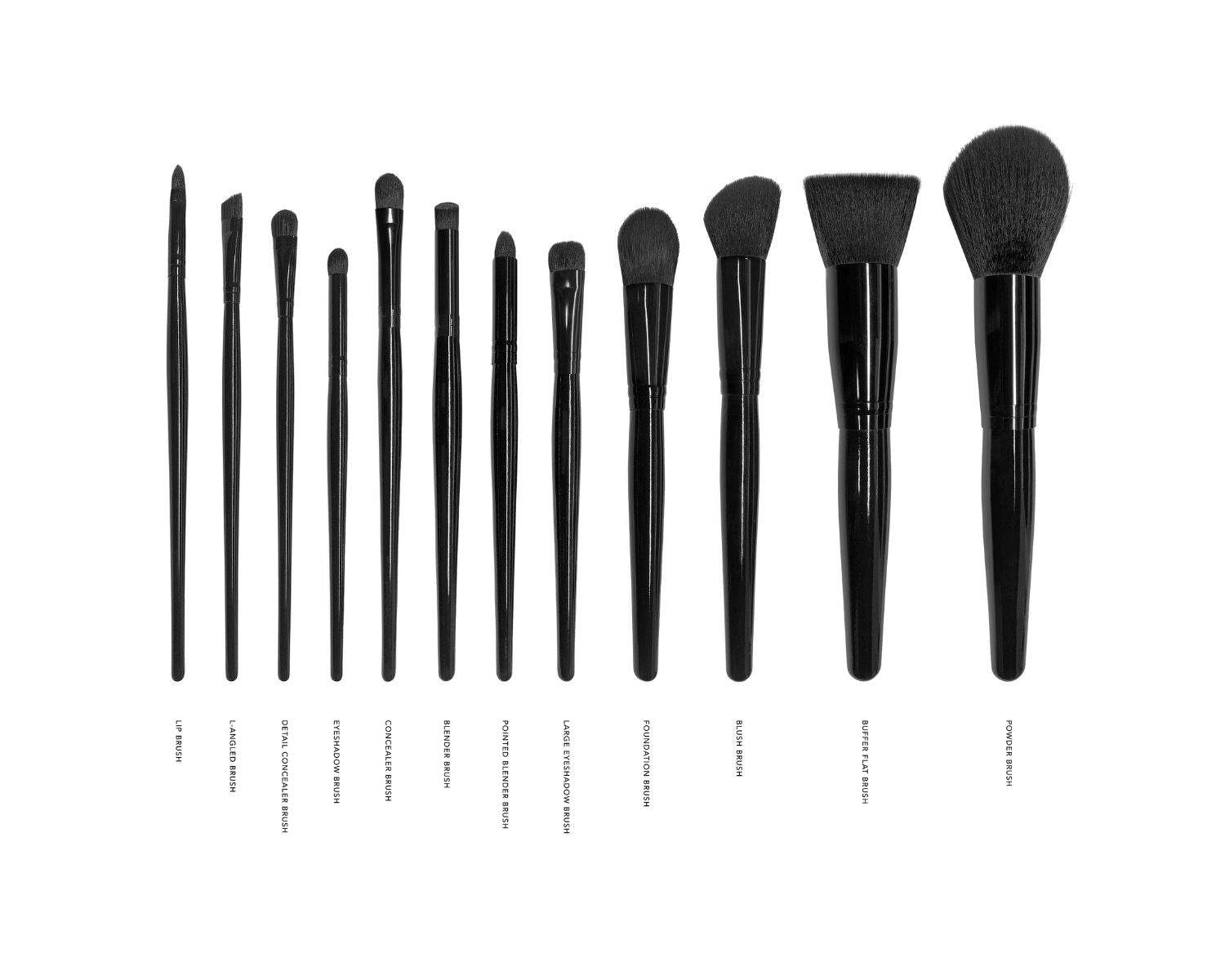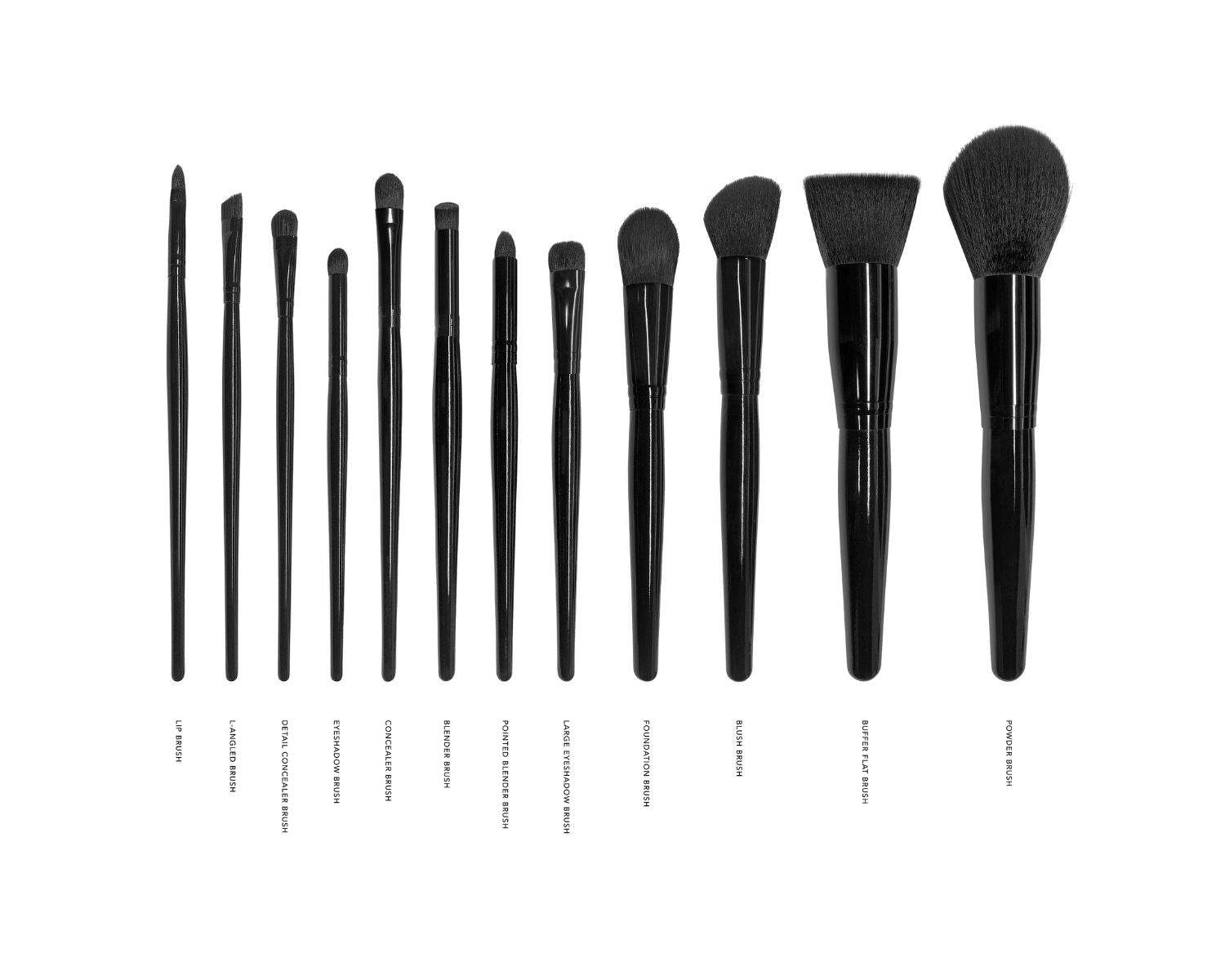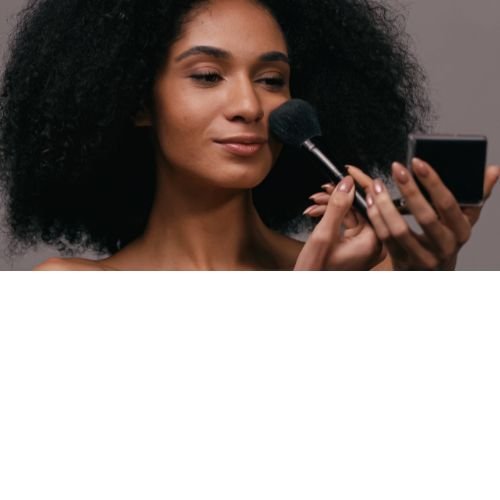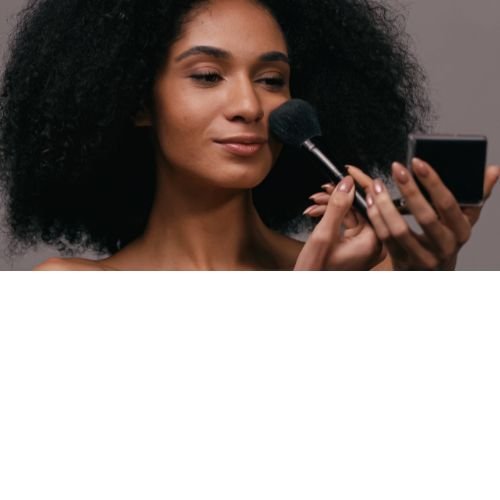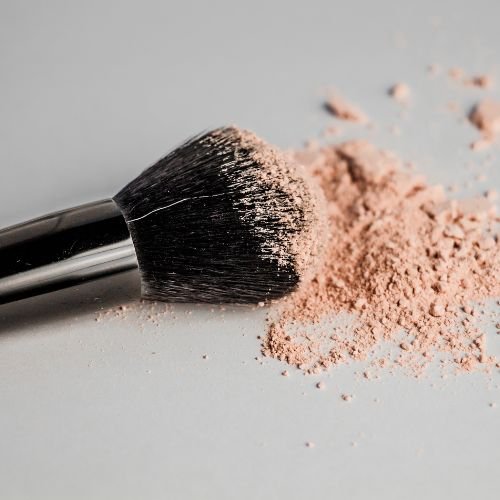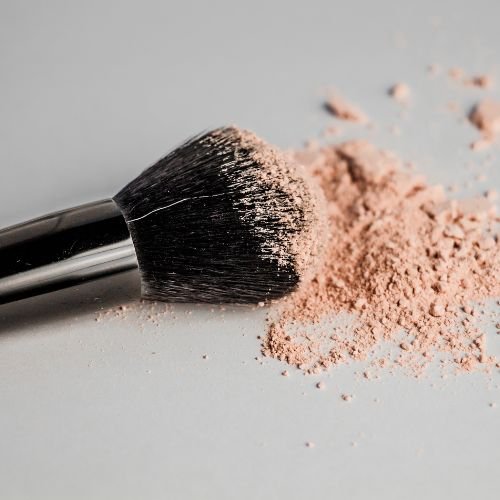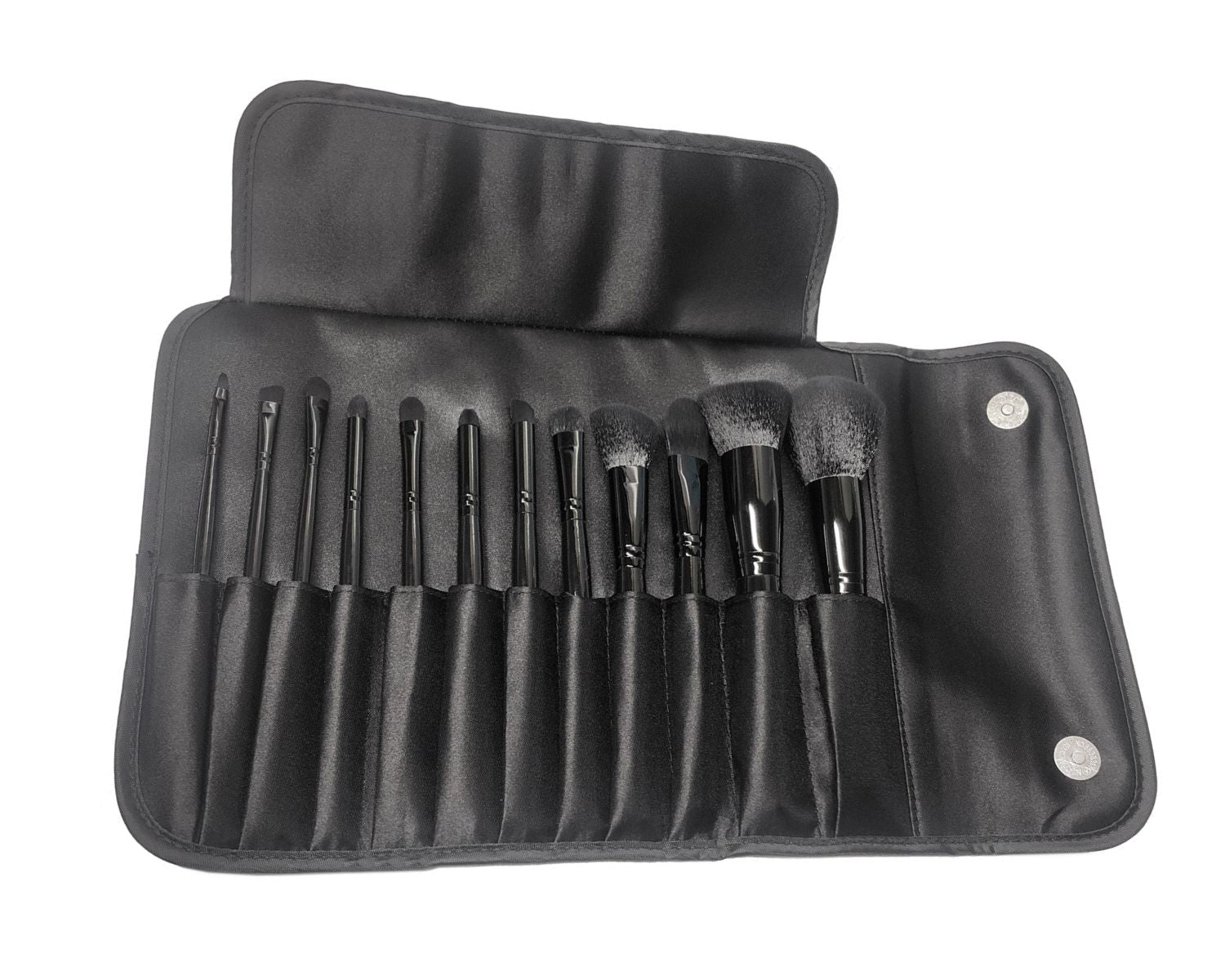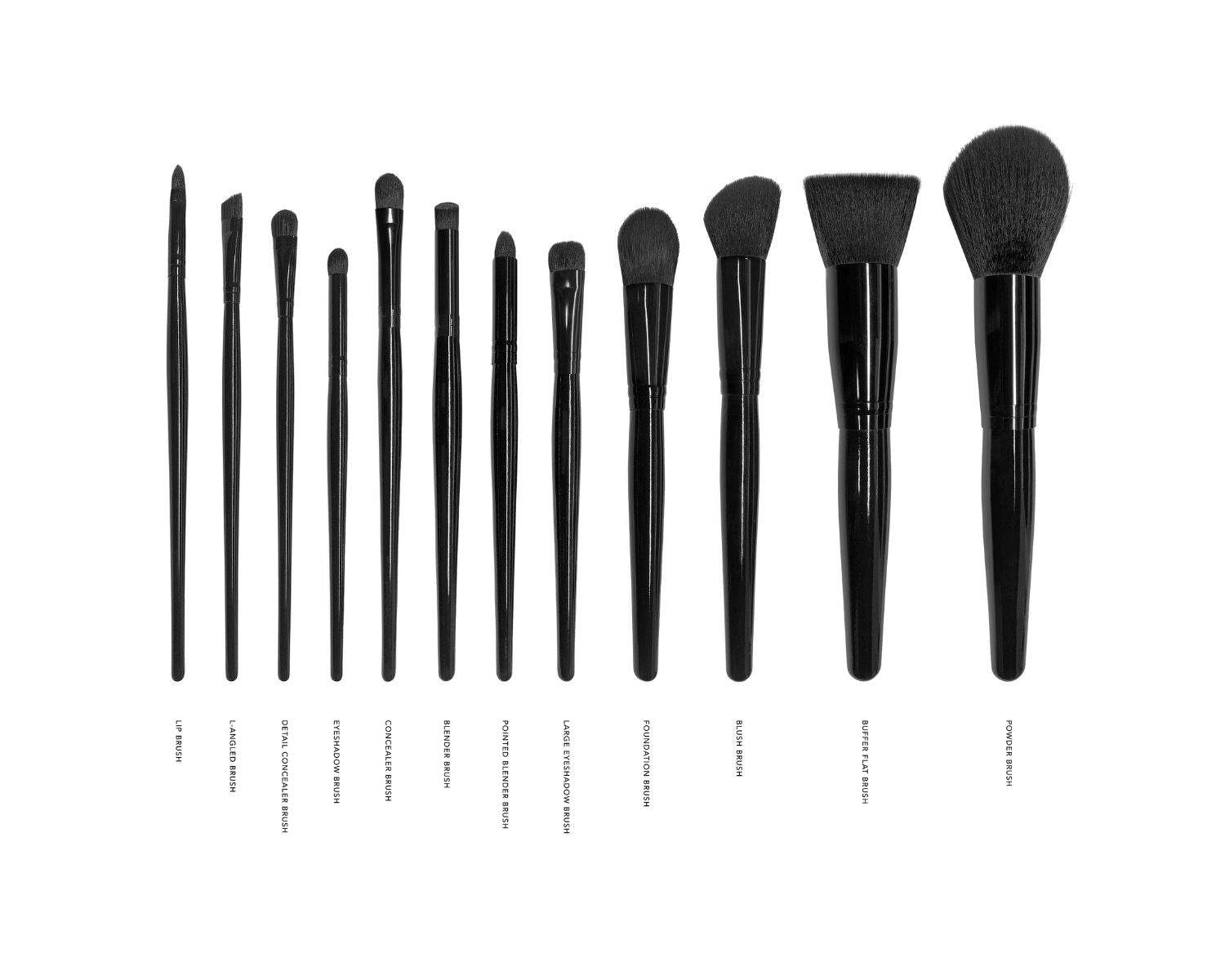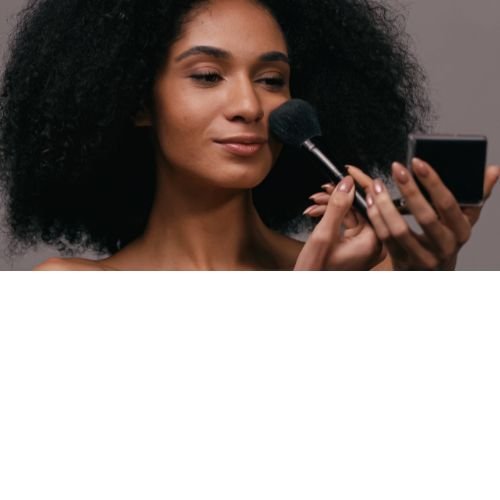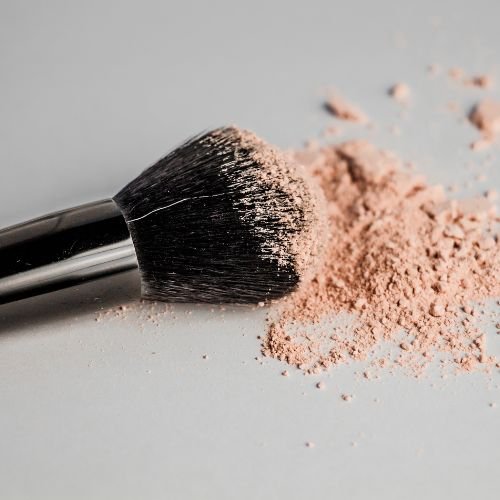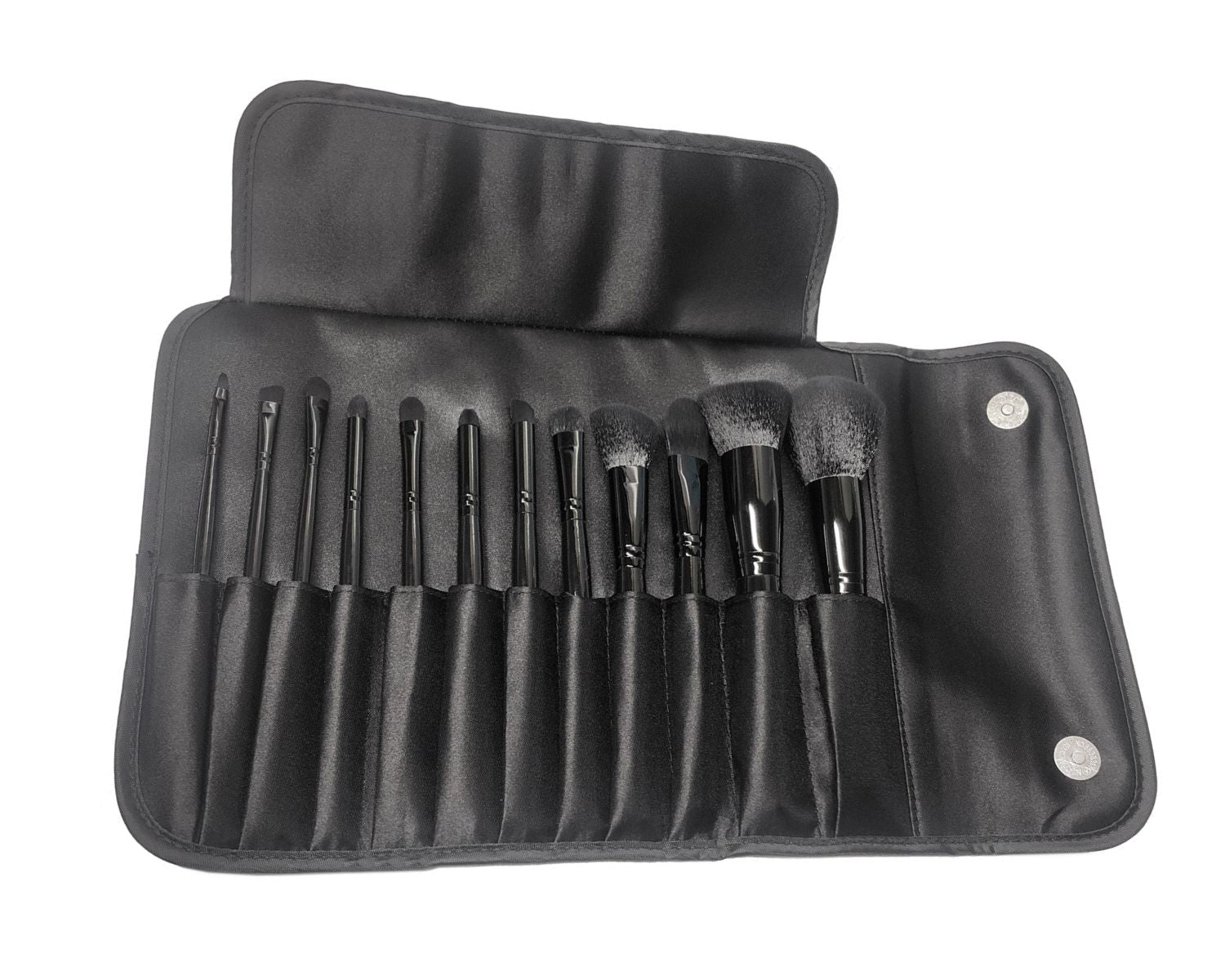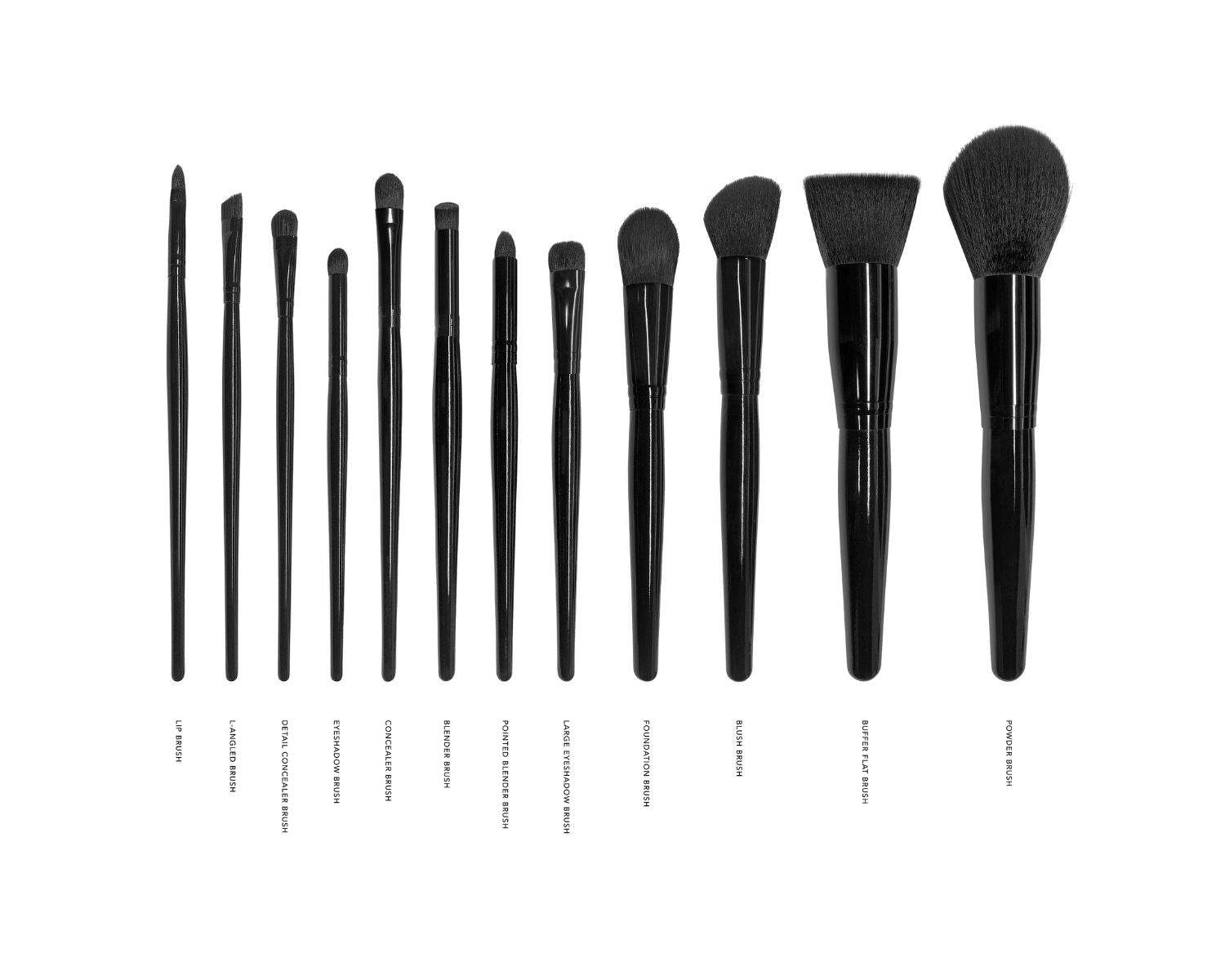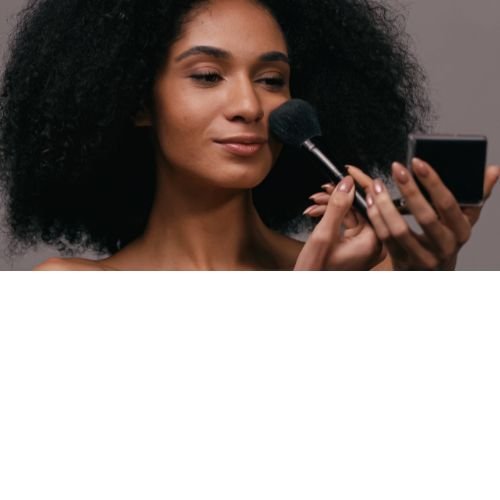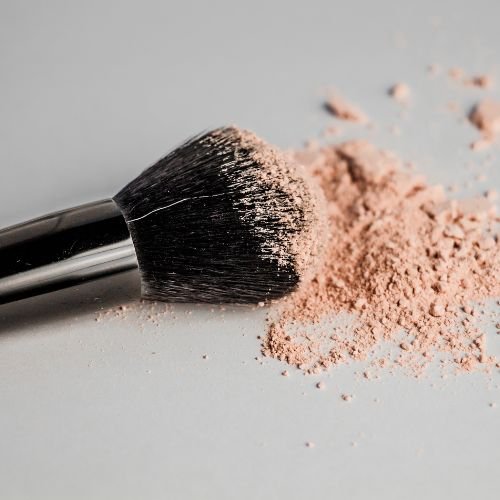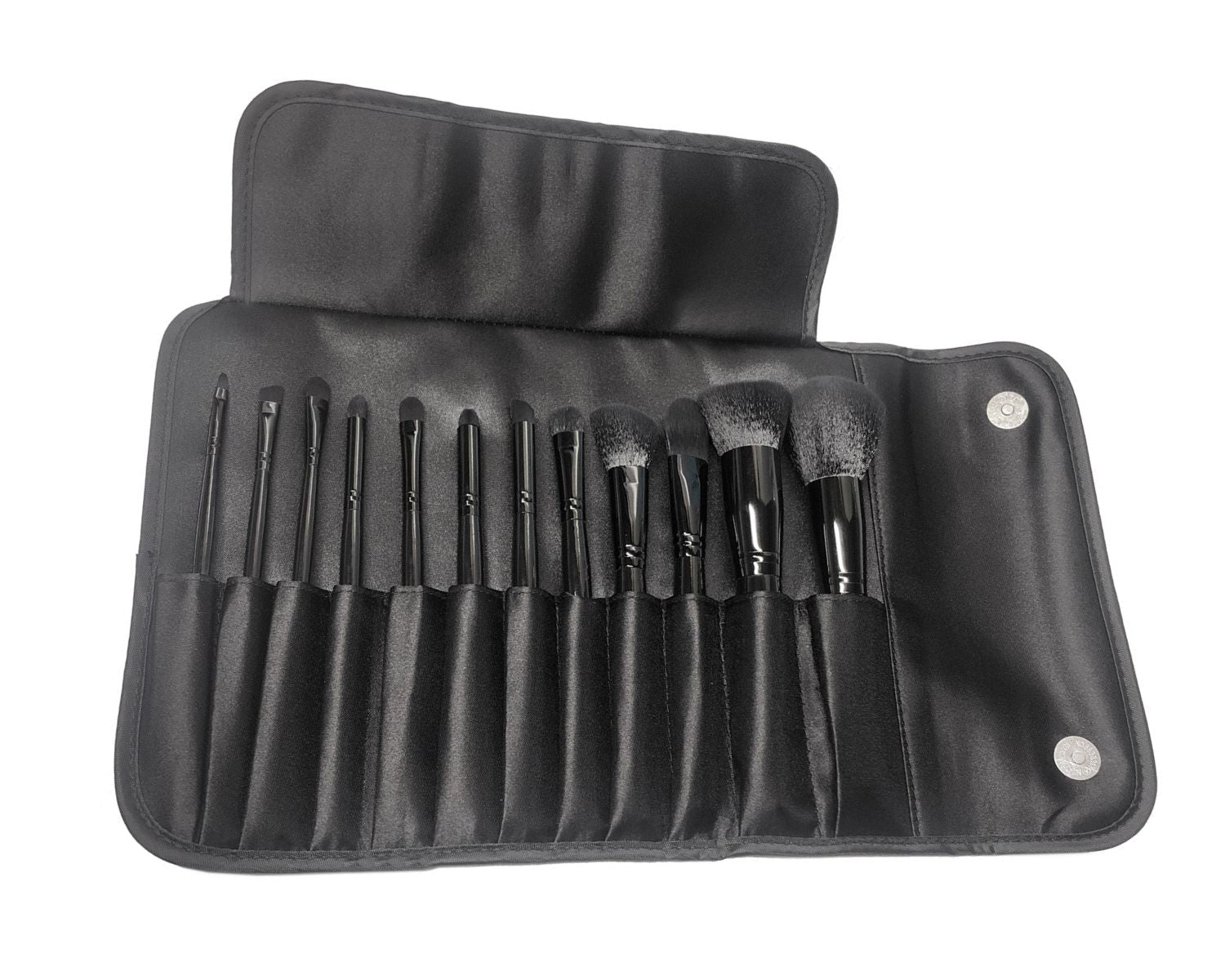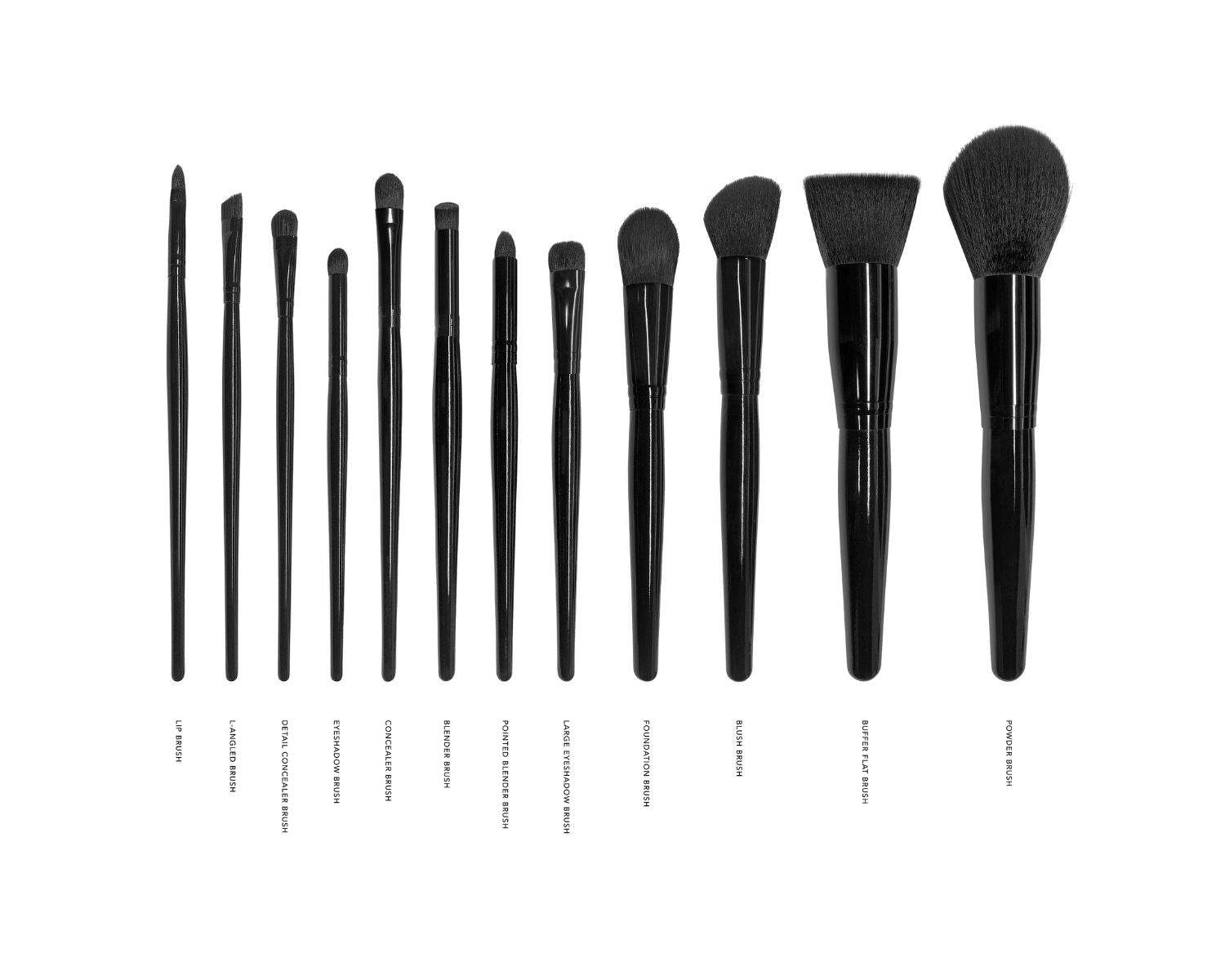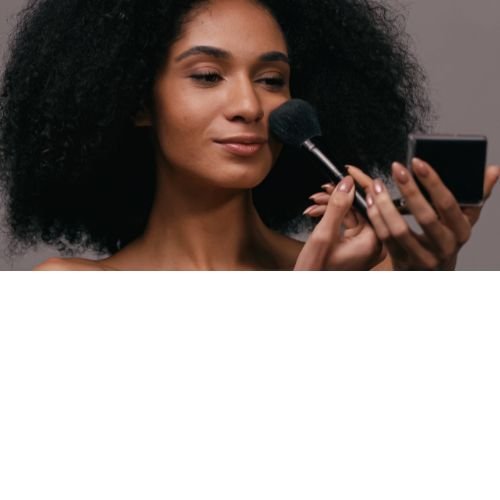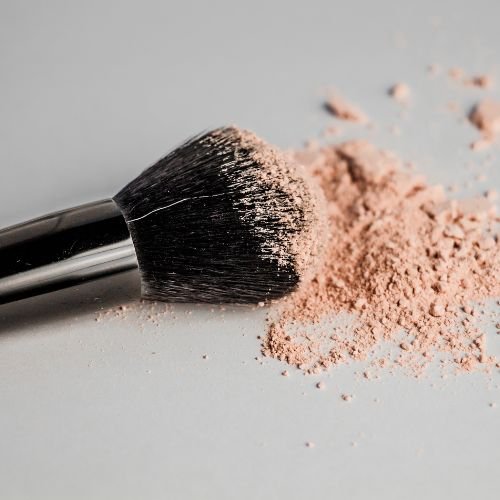 12-Pc. Ultimate Beauty Makeup Brush Set
A do-it-all makeup brush set featuring everything you need to create a flawless face
Product Details

 Indulge in a professional-quality look with our ultra-luxurious 12 Piece Brush Set. Crafted with both beginners and pros in mind, each brush is silky soft and gentle on all skin types, allowing for maximum precision and control. The elegant satin pouch contains 12 face and eye brushes to perfect any look with effortless application of powder or liquid makeup. Experience true beauty with this exquisite set.
Brush Set Includes
Powder Brush
Buffer Flat Brush
Blush Brush
Foundation Brush
Large Eyeshadow Brush
Pointed Blender Brush
Blender Brush
Concealer Brush
Eyeshadow Brush
Detail Concealer Brush
L-Angled Brush
Lip Brush
All brushes have soft synthetic bristles that easily pick up product and blend out seamlessly.
How To Use
Use applicable brush to complete your everyday look from foundation to bronzer and blush.
Quality Makeup Brushes
These brushes are well made and apply products very well. Extremely impressed with the quality.