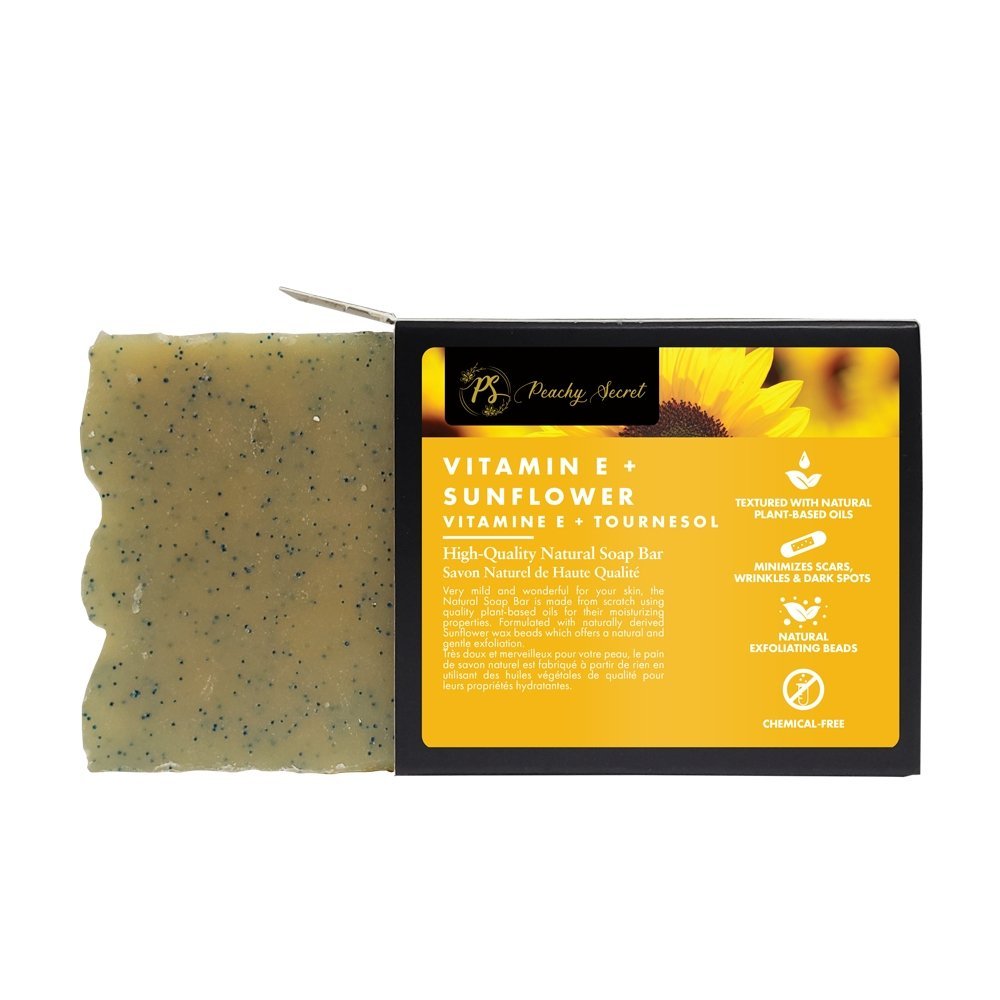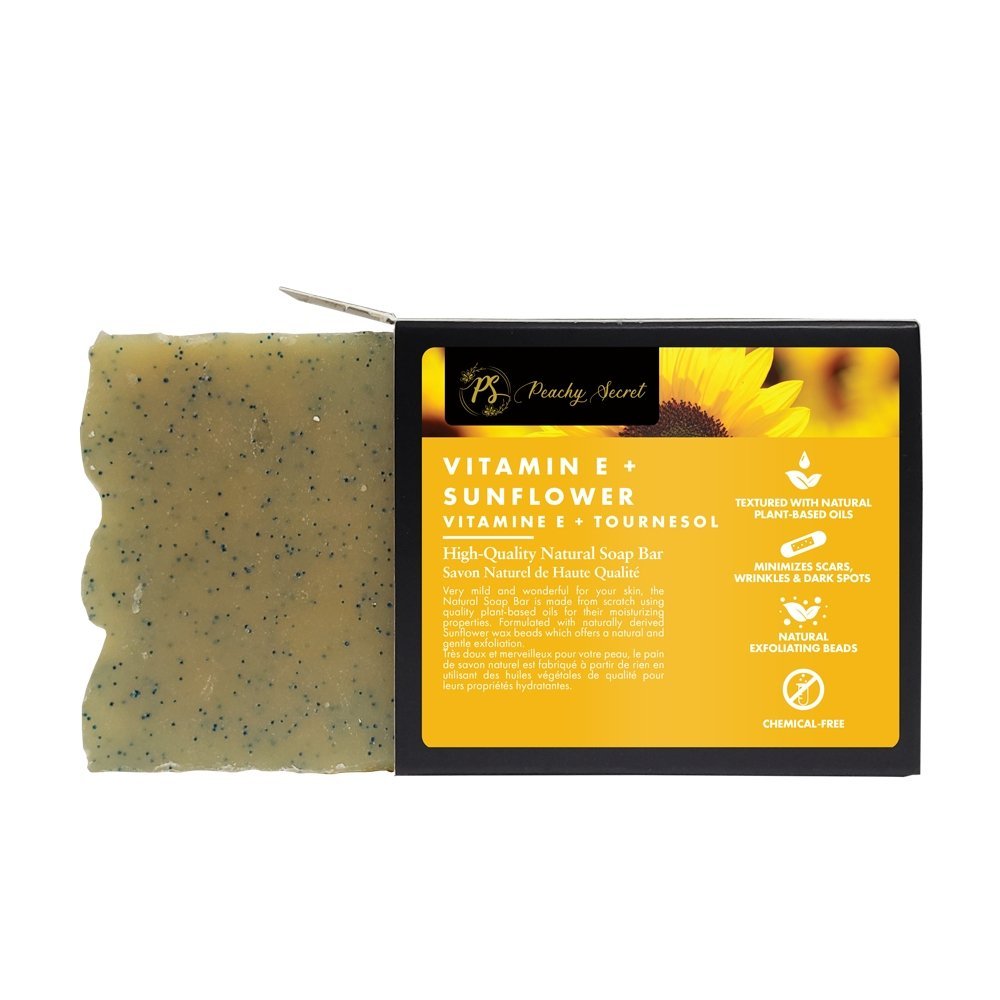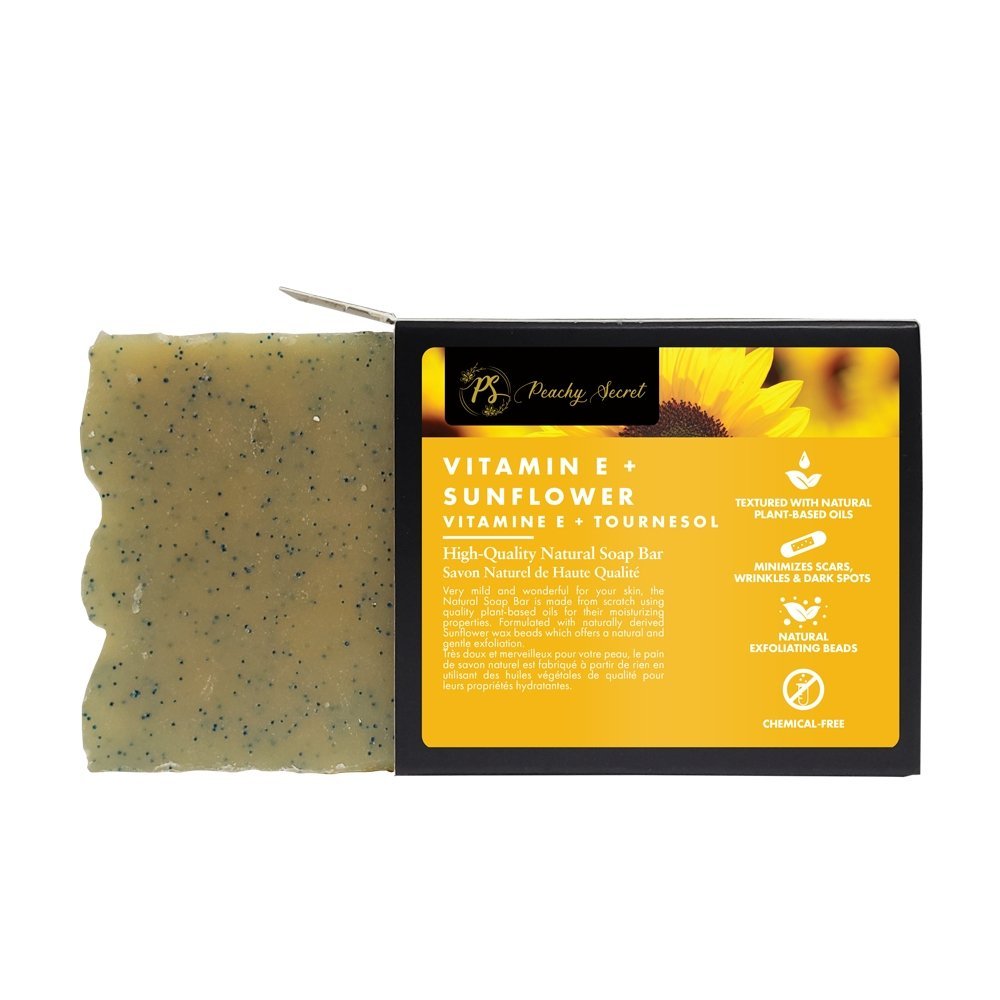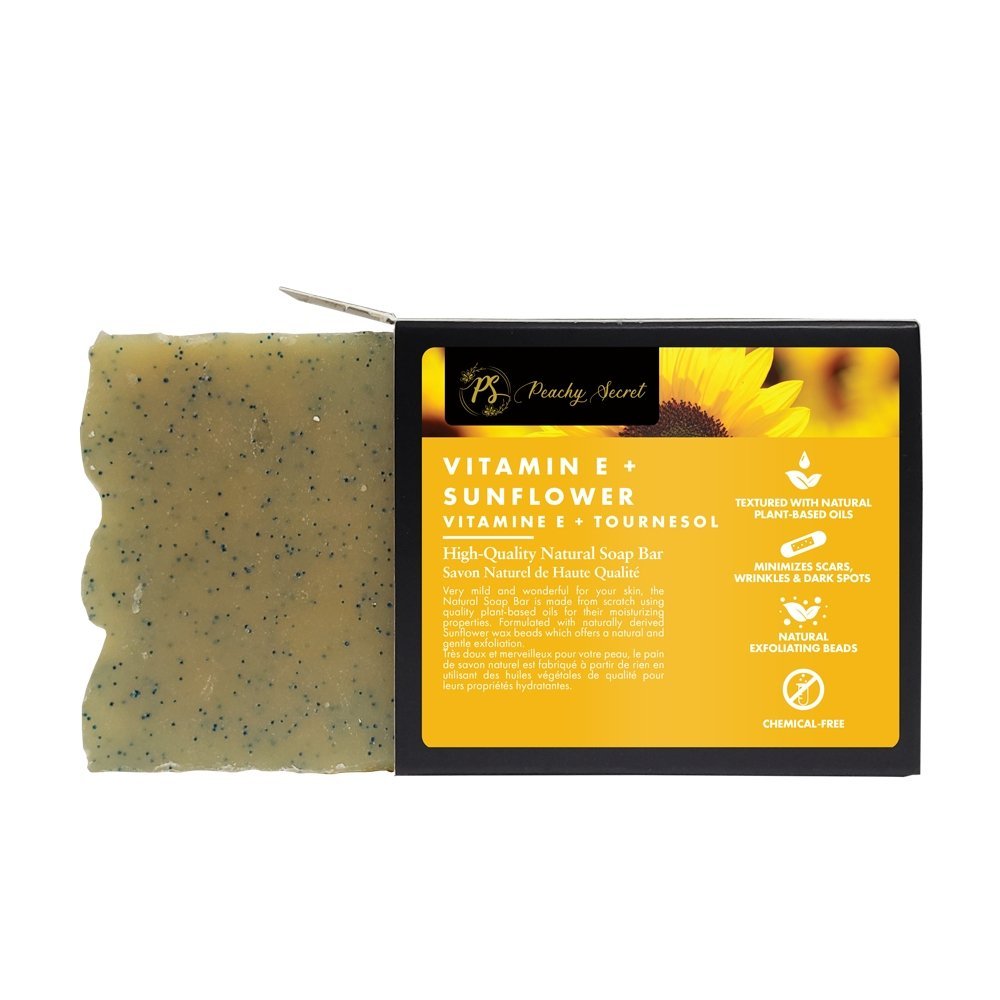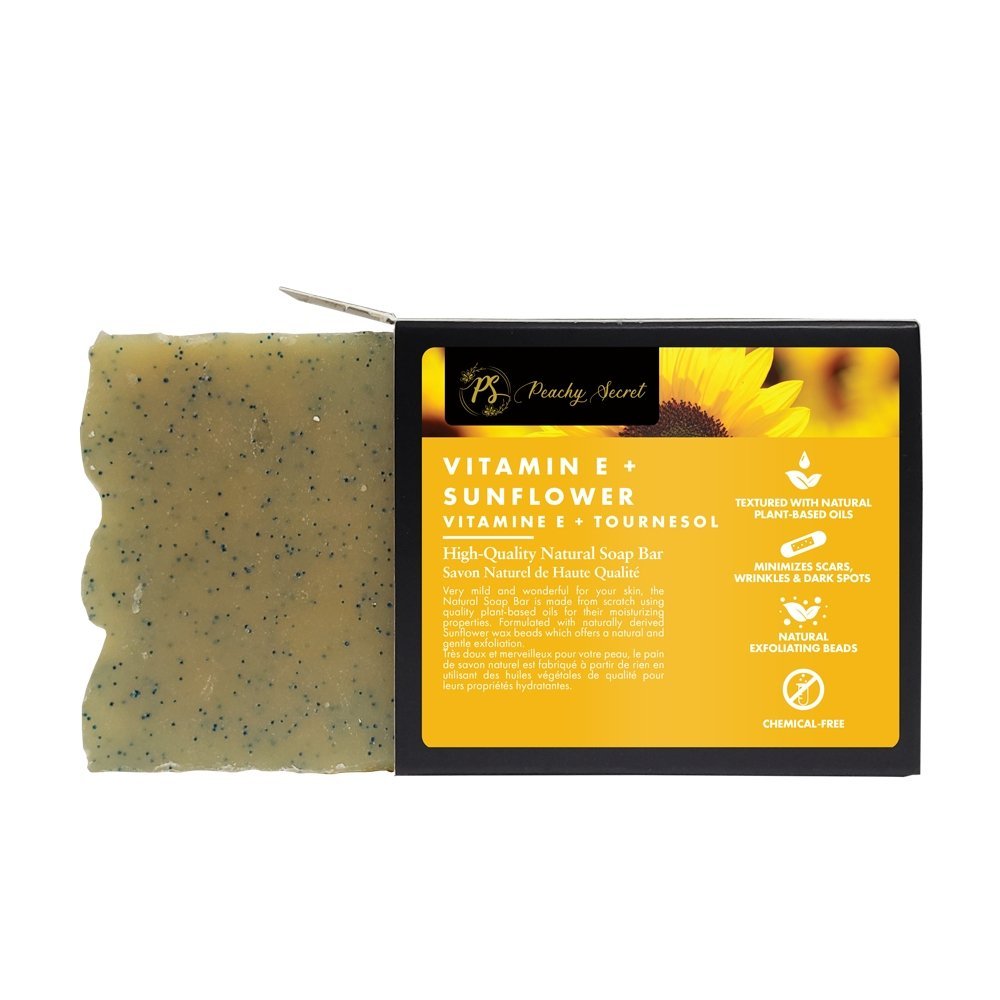 Vitamin E + Sunflower Natural Soap
About Vitamin E + Sunflower Natural Soap
Our Sunflower & Vitamin E Natural Soap will fast become one your favorites skin care products. It is wonderful and mild as it works to keep your skin moisturized and hydrated. You will love how the Sunflower wax beads gentle exfoliates your skin resulting in a luxurious feel.

Product Details

Preserves Skin's Moisture and keeps skin hydrated

Our Natural Soap Bar is made from quality plant-based oils for their moisturizing properties.

Nothing but the oils with farm fresh goat's milk, making it even more gentle and mild.

The milk naturally exfoliates your skin, leaving you feeling refreshed and silky soft.

Packed full of essential nutrients and vitamins, goat's milk soothes and hydrates even the most sensitive skin.

Its gentle and nourishing properties bathe your skin in luxury.

Formulated with naturally derived Sunflower wax beads which offers a natural and gentle exfoliation and leaves behind a luxurious feel.

Infused with Vitamin E & Sunflower Oil.
What Makes it Great

Refines skin's texture and nourishes for a smooth, supple finish

Minimizes the appearances of existing scares, wrinkles and dark spots

Helps remove dead cells and impurities, leaving behind smooth, moisturized skin

Moisturizes and soothes dry, itchy and damaged skin

Naturally derived Beads offers gentle exfoliation, refines skin texture and gently eliminates dead cells and rough skin

Versatile can be used as a face soap, body soap, shaving soap or hand soap by all.

Chemical-free, made without using any artificial colorants, or parabens.

Suitable for all skin types, and can be gentle enough for sensitive skin.
Ingredients
Olea Europaea (Olive) Oil, Cocos Nucifera (Coconut) Oil, Elaeis Guineensis (Palm) Kernel Oil, Water (Aqua), Sodium Hydroxide, Butyrospermum Parkii (Shea) Butter, Tocopheryl Acetate, Ricinus Communis (Castor) Seed Oil, Helianthus Annuus (Sunflower) Seed Oil, Helian- thus Annuus (Sunflower) Seed Wax, Goat milk, Blue 1
Love, Love this soap
This soap has little beads that exfoliates your skin while you bathe. I also use it as an exfoliant to clean my face. The scent of the soap is also awesome.
Nice Soap
I purchased the lime and the vitamin E + sunflower soaps and it is hard to say which one I like better.The vitamin E + sunflower leaves my skin moisturize and soft.